What We Do
Our ultimate goal as an organization is to leave our clients satisfied at the end of every project. We offer a wide range of services in the creative industry that enable us tailor our resources to serve our clients exceptionally
Interior Design
The ARTLIFE approach to interior design is more than distributing furniture, matching drape colors or shiny surfaces and posh settees. Our team, led by a certified member of the Interior Designers Association of Nigeria (IDAN), follows a process that identifies your needs and registers your preference to present you with a functional solution that meets your absolute comfort.
Our Interior Design services include:
• Interior Design Consultancy
• Renovations
• Interior Decoration
• Furniture Design
• Plant Selection & Arrangements
• Space Planning & Staging
• Color & Material Selection
• Visual Concept Development
• Sound Proofing & Acoustics
Arts & Crafts Management
While Arts Management is a profession that was strictly used in galleries, museums and art institutions, there is a growing need for this key profession to find relevance by spreading its creative juices to other institutions that require a degree of management of the different aspects of arts.
Be it the use of photography, portraiture, calligraphy, apprioprate placement of arts/crafts within a space, organizing, staging and curating exhibitions; our role is to ensure that all these elements and factors are suitably played out.
We at ARTLIFE have stepped into various spaces and organizations to transform, as well as manage their aesthetic and creative needs in a nutshell.
Surface & Textile Designs
Ethnic or traditional doesn't have to be local or tacky. Once upon a time, when Nigerian textiles were mentioned, the adires and aso-okes came to mind. If you wanted to give your home a traditional look, you'd throw a leather mat on the floor or make your drapes with atampa.
Well, times have changed and a lot is taking place here; and pretty fast as well.
We offer you a fresh approach to the world of surface design through indigenous but contemporary motifs for your wallpapers, tiles, upholstery for accent chairs, drapes, curtains, throw bags and pillows… but to mention a few.
Artist Representation & Exhibitions
In line with supporting the growing community of Nigerian artists, we represent a number of skilled art professionals.
Our work here involves making the right connection between artists and buyers and connecting society with the artists' message.
We also organize and curate exhibitions for our represented artists and upcoming creatives to display their work in an environment that is rich in the unique blend of music, good food and visual arts.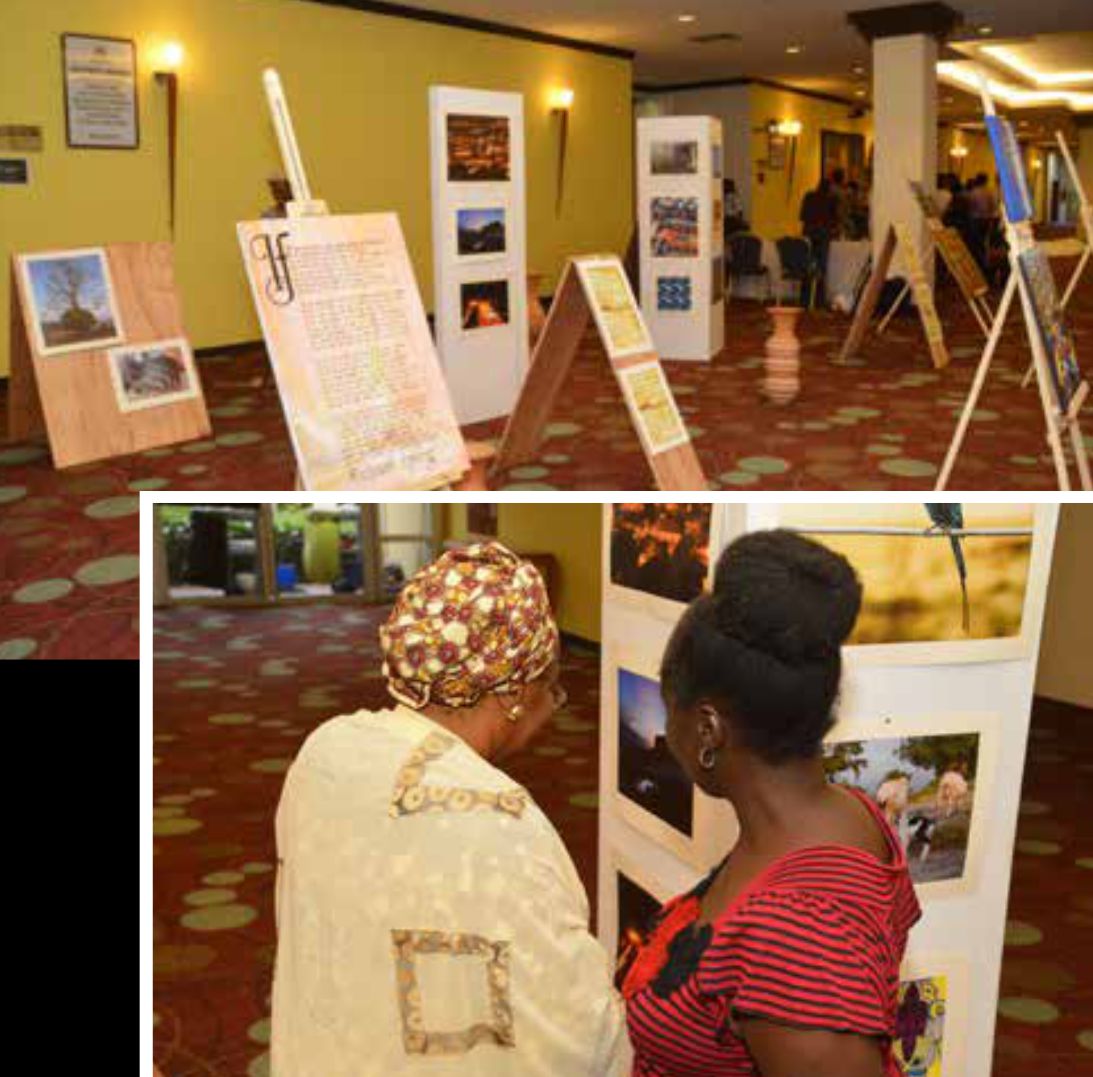 Photography
From covering events with tasteful pictorial records to keeping track of our progress on different projects to freelance landscape photography, we use this skill to shape the narrative, regardless of the activity leaving lasting memories.
Exhibition Planning and Curating
We do not only conduct our own exhibitions, we also help artist plan and execute theirs.
Training Programs
We conduct trainings in the areas of arts and designs to help empower young people with the skills necessary to get involved and contribute to the development of society.
Accessories and artistic embellishments could be the icing on the cake that would perfect your space. Be it with plants, paintings, pottery, photography or fabric; let's spice up your space! 
Community Development
We at ARTLIFE have recognized and learned that there is a need to give back to our society in our arty way; though we know that the needs are overwhelming and the hands quite few.
From engaging in voluntary services with People Living With HIV (PLWH), to bringing leisure to the IDP children through the Dream Room initiative, we have made it our duty to give back- and have fun in the process.